---
What are credits?
App credits allow you to redeem your MP3 sermons using the JosephPrince.com app.
For example, when you buy 3 credits, you can redeem any 3 sermons using the app.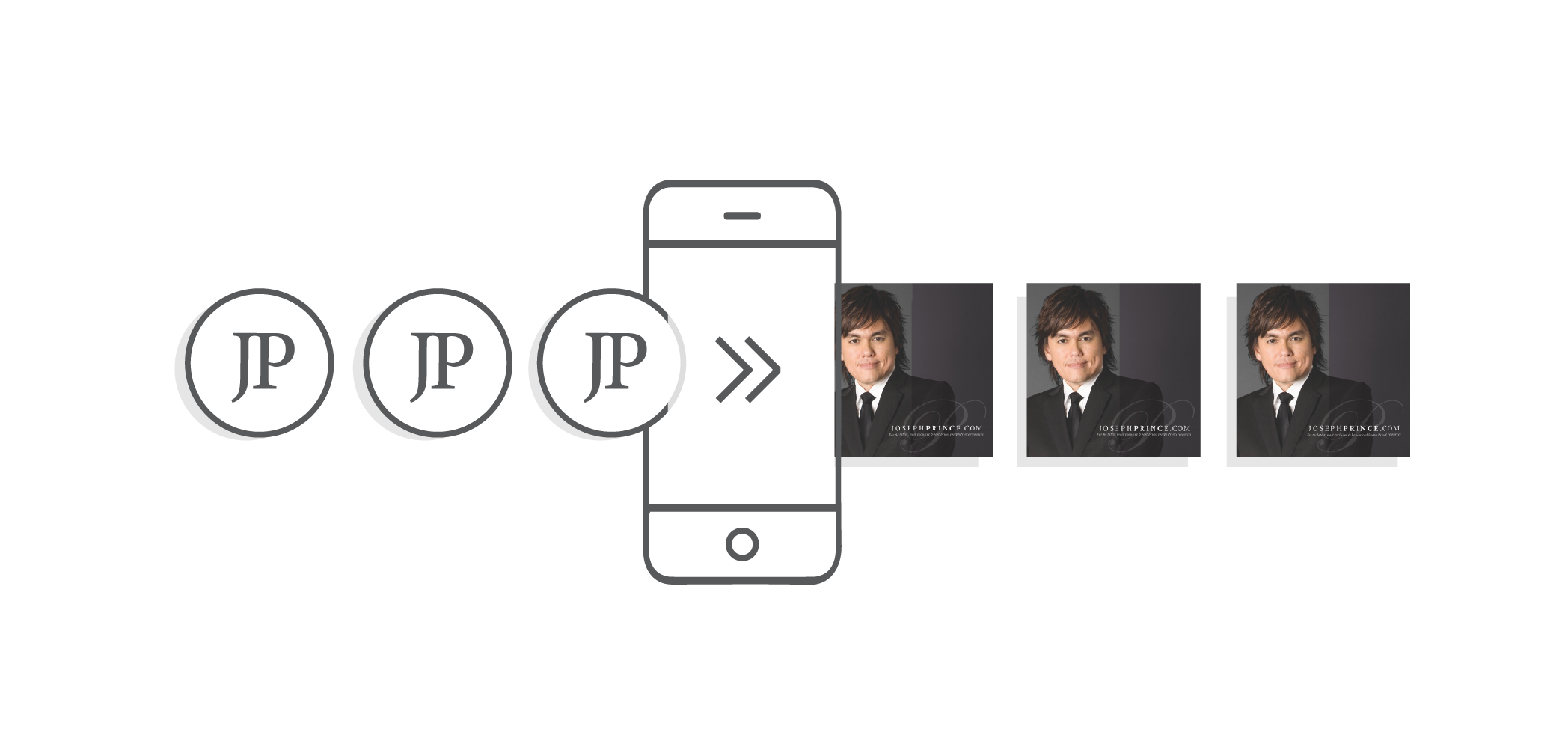 How to use your credits to get sermons
After purchasing your credits on this store, simply log into the JosephPrince.com App on your phone to redeem your MP3 sermons.
In the app, go to "Buy Sermons", and you'll see the number of credits you have bought on the top right-hand corner.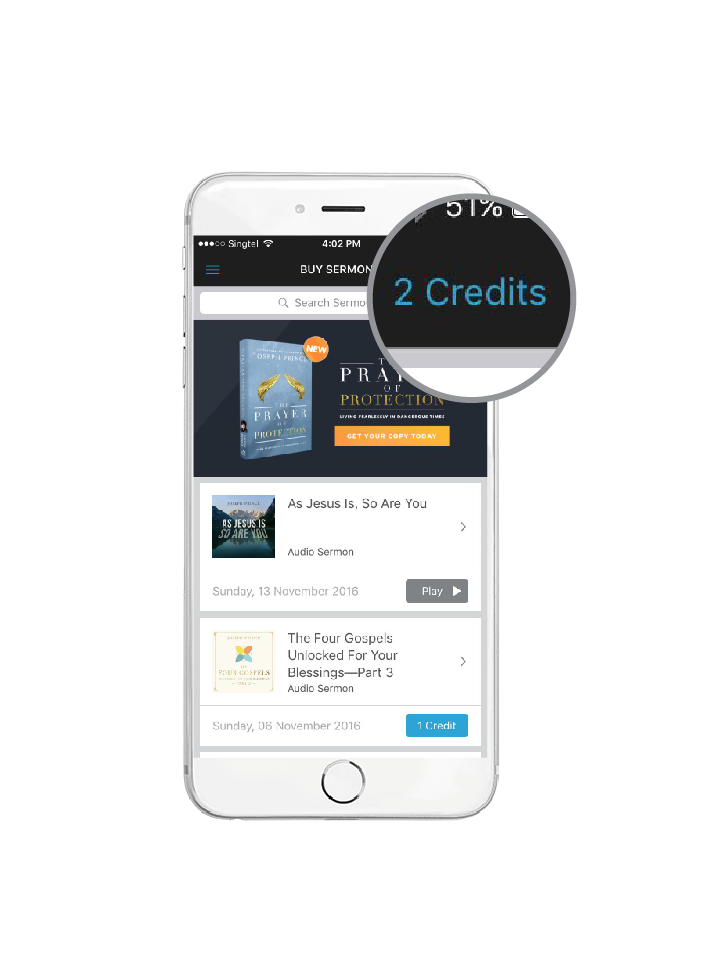 Tap on any of the sermons you'd like to redeem and the sermon will appear in your library. Your credits have no expiry date, so you can redeem your MP3 sermons whenever you want.
Save when you purchase app credits on JosephPrince.com
If you buy more credits on JosephPrince.com, you will enjoy a discounted price for the MP3 sermons.
Download the free JosephPrince.com mobile app
Your credits can ONLY be used within the free mobile app to redeem MP3 sermons. Use the app to listen to your purchased sermons on-the-go!
Find out more about the JosephPrince.com app